Northern Paladins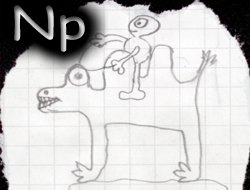 prkl ku meiän quote on KAISTAAAH! sitten tissi oli posliini kerma homo rabilla ei oo alkkareita jne.
We started playing about year ago.
Faces :
:O
:)
:-o
:~o
:oP
:*()
=-o
:£
:I
‡Œ
We will probably show up with 10 or more players to every game. We will still get raped :(
Learn some important Finnish words here.
Final words of wisdom: Se joka eniten valkkaa se vähiten nai.
Threat Assessment:
Np has really been pulling out some impressive performances lately. They placed high in MWC2k, then went on to win the Champions of Myth tournament and currently hold first place in the Blood Tournament. Np will have to step up their game a bit to meet the competition in later rounds of this MWC, but we are confident that they can do just as well as they did last year.

Update (QR5): The self-professed greatest order on Myth has lost a few games that a team of such a high-caliber should not lose. With this in mind we are removing one shield until they show us something more.

Update DE2: Np had a flawless QR but wasn't as dominate as they should have been. They ended up earning a 7th seed in the DE and a unwary KoM squad. Np went into this matchup more prepared than they had throughout the QR and annihilated KoM. Np moved on to DE2 to face tfb. tfb put up a good fight but wasnt enough for Np. Np continues on in the top bracket to next face tencrik. This match will be the toughest for Np thus far and will show if Np is ready for another tournament championship.

Update DE3: Np played a good match in DE3 vs tencrik and advanced in the top bracket to face IC in final 8 of the top bracket. Np will be tested in this matchup, which Np will show up? tbt Np or MWC2k1 QR Np?

Update DE4: A disappointing match for Np in DE4; Iron Chef are undermanned and Np roll right over them. On the chopping block this week is gtm, a team that is probably Np's biggest threat so far.
This team has received 1122 top ten "votes".