Knights of Camelot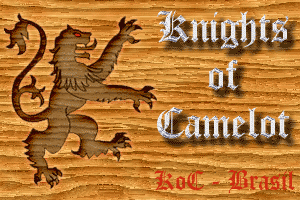 Quando os Knights of Camelot estão em combate não é uma vitória que está em jogo mas a glória de um reinado
No biography information submitted.
Threat Assessment:
Since we don't recognize the majority of these players, and haven't yet seen them play online, we cannot say much about them, although a largish roster is a good sign.

We'll get a better picture during the QR.
Update DE2: KoC had a disappointing QR but ended their QR on a winning note by defeating RoOf. Once in the DE they faced a better tc team which disposed of them and sent them to the bottom bracket. Once there, KoC defeated CM in a must win situation and kept their hearts beating for one more week. Even though KoC is playing better than they started QR, dont expect them to last much longer.
This team has received 34 top ten "votes".