TenCrik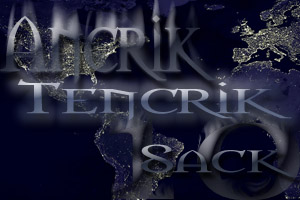 drugs may be the road the nowhere, but at least it's the scenic route

After half of both our teams were assassinated by the red menace(commie bastards!) we decided to form the international stupendous stoner collaboration of... stuff, or something (???)

We just want to be loved, is that so wrong :(


BETTER DEAD THAN RED!!!


-Nine
Threat Assessment:
Sideways Eight sports lots of veteran tournament players. Some of these players have known each other and played with each other for a long time. This teams immense amount of individual skill should over come their lack of tournament play as one unit. Expect to see Sideways Eight go deep into Double Elimination.

Update DE2: A long time ago, sideways 8 broke up. Then ten sack replaced them. Then ten sack died also. Then Ancrik died at the same time. Strangely enough both teams combined parts of their roster to form a totally different team than what entered. Split up, they both played mediocre. Combined they improved their game and defeated PoOp. Since they are part of the global anti-communist movement, we hope they will continue to perform well.

Yet it must be admitted that Ancrik hasn't been very stable or active in tournies lately and s8/ts hasn't been very stable or active either. Any slight bump in the road may ruin this odd collection, and that bump is most likely NP in the next round.

Update DE3: tencrik was outplayed in their DE3 matchup vs Np and got sent to the bottom bracket where they will have to fight to keep breathing in MWC. Up next for tencrik is a solid 9Boo team.

Update 4E: tencrik played well and knocked 9Boo out of MWC. Up next for tencrik is a tough GG squad. tencrik will have to play their best if they want to continue to move on in MWC.
This team has received 171 top ten "votes".