Men of Rohan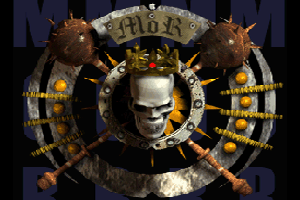 Men of Honor Men of Courage Men of Rohan
The History Of MoR Part 1- By Rohan

"We may not be as old as Ancrik, but we're twice as senile"

MoR was founded by Gandalf in the proto-myff days. When this was no one is quite sure and Gandy aint talkin, all I know is I joined in mid December 1997, and by then we had a full team and a couple of enemies.

Back in those days anyone wanting to play a non-bc game was considered a sissy and would be kicked out of your game. The strats were pretty wild. Tr0: Run your units at the enemy until something dies, then repeat (note: also known as norwegian chess). Desert: send 6 wights into the water and blow up the enemy wights with yours to get a lead, then camp in the middle with max archers.

People in those days didnt know what the hell they were doing. You could take a newbie and impart all the myff knowledge your clan had to offer and make a pretty decent new member in about an hour.

That is how I was brought in, I still remember what my "teacher" Commando MoR told me about playing myth. "High ground is good, and charging dwarves is a bad idea" With that secret knowledge we were ready to take on bnet.

At some point I took over the order, having the order named after you really helps in a power struggle btw. After the dust settled we went from a order of 50 guys who didnt know each other to a small band of friends who played with each other every night.

3 and 1/2 years after I joined we are still going strong, and we're still a group of friends that play with each other every night (bnet permitting).
Threat Assessment:
The Men of Rohan seem to win every tournament civil doesn't enter.

Civil has not entered this tournament.

They are a definite favorite to win MWC2K1.

MoR tends to pick apart lesser teams, exposing weaknesses and converging swiftly. If you're not on your game, MoR will beat you.

Badly.

Update (QR5): MoR has played consistently and paved the way to an easy DE draw. They'll be around for a long while.
Update DE2: MoR really haven't been tested yet. Throughout QR they handled every opponent with ease and earned a 4th seed in the DE. Once in the DE they played a lowly CM team and dominated them. They then faced a better F-Comm team in DE2. F-Comm didnt meet the challenge and MoR continued on in the top bracket. They are now in the DE3 round and will face their toughest challenge yet, cghw or GG. Both teams have stepped it up in MWC and we'll see how good MoR is now a days.
Update DE3: MoR played ausome and send GG to the bottom bracket in DE3. MoR will be tested once again vs a strong Ci team that snuck by Aesir. Lets see if MoR can play like they did in NML2 and take the cup home.
Update DE4: MoR run a tight match against Cagey Inq, but in the end come out on the wrong end of the stick. This week will feature a rematch of the GG-MoR match from earlier in the season, and GG will no doubt be out for revenge.
This team has received 1112 top ten "votes".