kuklandet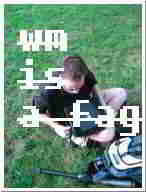 <font size="10" color="purple">SHTU UP YMIR</font>
ymir's such a fuckup jesus
Threat Assessment:
kukandet went by the name Extinction Agenda last year and proved they can couple skills with the coolest name in Myth.

Assuming the Name:Skills ratio is an inverse relationship, .ea should be much better this year.

You can also count on kuk to be hilarious, rude, and volatile. We can see them breaching the later DE rounds but a finals appearance is extremely doubtful.
Update DE3: kuk got a forfiet victory in their first DE matchup and then faced Cirque the following week. kuk didnt have enough fire power to withstand Cirques power and got sent to the bottom bracket. Once their kuk played well in their first two matches by defeating gru and KFC. Lets see if their success continues vs mi.
Update 4E: kuk played very well being outmanned vs mi and managed to win 2 out of the 3 games but losing on pts. kuk is now out of MWC, but they went out with a good fight.
This team has received 41 top ten "votes".