PoOp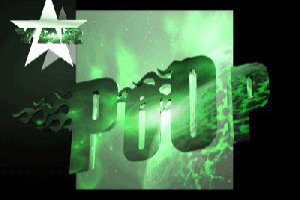 We are far too large to flush away.. prepare to be shat upon!
Most of the old' schoolers within the bungie community know the story of PoOp by now, but for those of you who have yet to taste our stink, here goes...

We formed many many moons ago as one of the greatest FFA clans to ever stain the b.net server. It took a long time for us to convert to a team oriented clan, but with our shows in the last few tournies, we feel as though we are finally ready-to-rumble, team-style.

Within our ranks we have many skilled and willing PoOpers, but PoOp alone did not get us to our current team-based standing. Our goodfellas, sometimes reffered to as PoOp4 - yar, has joined forces with us and brough to PoOp a new, younger spirit to make us even more together.

We bid thee good fortune, and hope we have the chance to keel many of you in this fine event.

feel the bowl tremble... PoOp is on the rise!!!
Threat Assessment:
PoOp, perhaps the most well known FFA order on Bungie.net, has been making a mark with its steadily improving team play. Although PoOp was rather streaky in the recent Blood Tournament, they acquitted themselves well against several top flight teams, and the return of the vast majority of that roster for MWC certainly bodes well for them.

A solid showing in the QR is almost certain; however, the frequent ups and downs in play will sting them come the DE.
Update DE2: poOp had a good QR going 4-1 and earned a 23rd seed in the DE.They stepped it up and out played CMG in DE1 and advanced in the top bracket to face Tencrik. poOp went in unprepared and didnt know what to expect and tencrik handed them their winnowing bracket pass. poOp is capable of a bottom bracket run, and will most likely knock out a few teams before they go.
This team has received 122 top ten "votes".