Tank Clan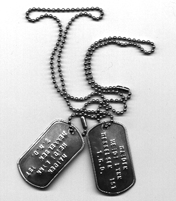 Threat Assessment:
Tank clan is a solid group of players who will certainly be showing up to matches with a good force. However, as a TFL clan, it's hard to predict how well Tank Clan will do in MWC01.

From experience, I don't expect too much. TFL and Soulblighter are very different games, with different tactics and vastly different strategies. Most of the teams in this tournament have more Myth 2 experience, and it will be a big challenge for Tank Clan to overcome that.
This team has received 35 top ten "votes".