.force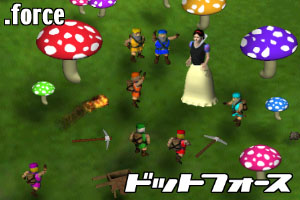 Have fun !
r u looking for something? =)

We have skill on UT.
Who knows ".force" is good or not.
_______________________________________

We lost >:(

But we had many ggs & fun matches.

Thx MWC official & all.

gl >:(, F, IC & all.

Cu next tourny =)
Threat Assessment:
With only two players on their roster, this team may not even make it into competition.

Look for a genuine TA when they fill some roster spots.

Update QR3: .force did indeed fill out their roster ranks, and proved to be one of the real sleeper teams in the tourney. Though they crumbled before the mighty Cirque, .force gave most other teams in the bracket a run for their money, defeating all but Team Orleans. Though a finals run is highly unlikely, .force probably has what it takes to make it a few weeks into the DE. Upgraded to 3 trow.

Update DE2: .force met a tough syn squad. They were over powered and sent to the bottom bracket. They did make a impact in the top bracket though, as they beat J.B. in their DE1 meeting. They will need to regroup and play as a team to make a run in the Winnowing bracket.
This team has received 171 top ten "votes".