Brotherhood of BoB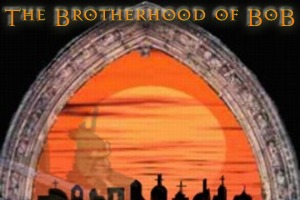 Frog Blast the Vent Core!
<center>BoB's mission is simple: to meet as a group from time to time,
enjoy each other's company and blow up a lot of thrall.</center>
Threat Assessment:
The Brotherhood of BoB is one of those teams that is really fun to watch, really entertaining to play and, unfortunately, seldom tough to beat.

If BoB can step up big they have a shot at DE3, but we're expecting a more lackluster showing.

Can BoB pull it together, or will the whole team contract Myrchlamydia and fade away?
Update DE2: BoB played impressively throughout the QR by only recieving one blemish to their record, by 12inch. This is understandable though and moved them into the DE with a good seed, 18th. Once there they faced a undermanned DoH squad which forfieted after the 2nd game. BoB then moved onto the DE2 round and faced IC. BoB played well, but didnt have enough firepower to take over IC's improvable run. BoB is now down in the Winnowing bracket, where they will most likely make some noise. Dont expect a run for the cup, but expect them to knock a few more teams out before they go.
Update DE3: BoB had a good last weekend by defeating TC and twd. They then faced the challenge of playing Aesir. BoB played well, but was knocked out of MWC by a few points. BoB surprised alot of teams in MWC and their future tournaments will be improvements no doubt.
This team has received 159 top ten "votes".