Old School GWAR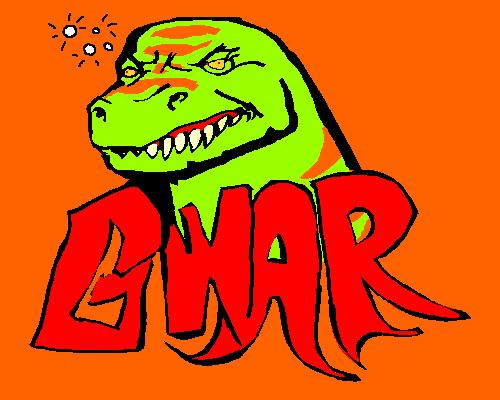 "We clean up real good."
GWAR is an Earth-AD pre-historic Myth order, as we started back when the spacedust was clearing from the formation of Myth: The Fallen Lords. Our namesake is the band GWAR, so please do not ask us what GWAR stands for. If you do, we will reply "Gay Women Against Rape." Whenever we see cheating, it is customary for a member of GWAR to exclaim "they are in CAHOOTS! I declare shennanigans!" Due to the server disaster of 2001, we were forced to migrate to Myth 2 in order to quench our thirst for blood and hunger for gore. For one final note, to all of you out there who think we suck, who cares? We're IMMORTAL. And while all of you "kool" people are rotting in the ground... we'll be on the earth. Sucking, forever.
Threat Assessment:
These guys aren't newbies, but their strong preference for TFL may well prove to be their downfall. If they work at it they may be able to adapt to myth 2 quickly enough to make it out of the QR, but any further is a tossup.

Update QR3: Some rather uninspired play leads us to believe that GWAR will take an early DE2 exit. They could prove us wrong, but probably won't.

Update DE 2:Well, they didn't prove us wrong. They forfieted DE 1 for whatever reason, but did reappear for DE 2 where they were eliminated by KFC in a close match. GWAR simply never made the adjustment to m2.
This team has received 29 top ten "votes".